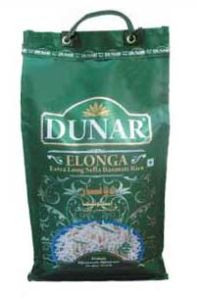 We are a prominent manufacturer, supplier and exporter of dunar elonga white sella basmati rice, which is cultivated at the productive foot hills of himalayan region. The dunar ...
Haryana, India | Manufacturer / Exporters / Wholesale Suppliers
http://www.dunarbasmatirice.co.in
We are Well-reputed as One of the Most Eminent Long Grain White Basmati Rice Exporters from India. the Tempting Aroma, Unique Taste, Long Grain and Non-sticky After Cooking have ...
Nav Jyoti Agro Foods Pvt. Ltd.
Haryana, India | Manufacturer / Exporters / Wholesale Suppliers
http://www.navjyotirice.com
Shree Hans Rice & General Mills
Haryana, India | Manufacturer / Exporters / Wholesale Suppliers
http://www.exportersindia.com/shree-hans-rice/
Suresh Mittal
Haryana, India | Manufacturer / Exporters / Wholesale Suppliers
http://www.exportersindia.com/suresh-mittal/
Tirupati Basmati Exports
Haryana, India | Manufacturer / Exporters / Wholesale Suppliers
http://www.exportersindia.com/tirupatibasmatiexports/
Bhagwati Rice Mill
Haryana, India | Exporters / Wholesale Suppliers
http://www.exportersindia.com/bhagwatiricemill/